CLOSE-UP: FILMSCHAUSPIEL
by Petra Gallasch
Close-up: Filmschauspiel features more than 60 interviews with film professionals from Germany as well as the US. Agents, Casting-Directors, Producers, Directors, Managers, Actors, Journalists, Cameramen offer their advice, know-how and feedback to actors.
Examples of interviews include
Director Tom Tykwer (Run Lola Run, Heaven)
Director Wolfgang Petersen (Das Boot, The Perfect Storm, Troy)
Casting-director Debra Zane ( Traffic, Wag the Dog, Get Shorty)
Producer Ute Emmerich (Independence Day, Gozilla)
Actor Til Schweiger (Der bewegte Mann, Heaven can wait)
Jürgen Prochnow (Das Boot, The English Patient)
Franka Potente (Run Lola Run, Bourne Identity)
Agent Mechthild Holter
and many more…
These film professionals share candidly everything you've always wanted to know about film acting.
The book has been published in Germany in 2002. You can order it a the publishing house: UVK Verlag (willkommen@uvk.de), at amazon.de or amazon.com or ask your local bookstore to order it for you.
TOOLS OF THE TRADE
By Petra Gallasch
The author is currently working on a new film acting book called 'TOOLS OF THE TRADE'.
A GUIDE from A-Z about acting and film acting. It will include comprehensive information about casting, the actor's package, tools for preparation, improvisation, scene study, sense memory work, marketing your career, an international film glossary, detailed information of all important film professionals and their specific fields of work and a guide of how to work in the US and much more. It will also include a group of hand-selected interviews with film pros.
QUERSCHNITTE 2005 – "LUEZA"
by Petra Gallasch
Two women meet, one young – the other old. Their meeting – no coincidence, but a series of events ligned up. When Lueza has a stroke on the middle of an open road, only Mara seems to witness it. She stops the car and takes care of the stranger transporting her to the nearest hospital and becomes part of this woman's life like never expected. They befriend each other and Mara slowly enters a world of mystery and one big secret. The key to Lueza's soul can only be found in opening Mara's own heart to her family's pain and magic heals both wounded women, warrioresses in their own ways.
Querschnitte 2005/Novum Verlag can be ordered on amazon.com or amazon.de
THE CAMINO
by Petra Gallasch
The Camino de Santiago de Compostela (Jakobsweg) has attracted kings, queens, saints, sages, warriors, common men and women for centuries. Petra Gallasch walked this holy path, 777km, from one end of Spain to the other in 34 days. This life-changing adventure offered mystical and spiritual experiences, deep physical and emotional healing. She walked with angels and demons, friends and enemies from the past, nature spirits and Mary Magdalene. She tapped into many aspects of her sexuality, something nobody really talks about on this 'oh so catholic' pilgrimage.
She walked in gratitude and fear, with sweat and exhaustion, one step at a time, one day at a time, sometimes wondering if she had lost her sanity. This funny and heart-breaking account of utter honesty and stripping away of any masks is scheduled to be published by the end of 2007.
INNER DRIVES
by Pamela Jay Smith
INNER DRIVES: How to Write and Create Characters Using the Eight Classic Centers of Motivation (chakras). Pamela Jaye Smith's book offers a comprehensive view of character motivation that's been used for thousands of years as the basis for many myths and timeless characters. Actors today can use this book to analyze their role, and then further develop the characteristics that will bring it to life using archetypes and appropriate styles of speech, action, strengths and weaknesses, hopes and fears, wardrobe, hobbies, etc. http://www.mythworks.net/myth_innerDrives.asp
HOW TO GET THE PART WITHOUT FALLING APART
by Margie Haber
Based on Margie Haber's 25 years of experience as an actress and teacher, "How To Get The Part Without Falling Apart!" promises to take away the three P's: pain, panic and performance anxiety from the cold reading process and give back the big P: POWER to the actor. It is filled with real-life, often hilarious audition stories from her clients and some of the nation's leading actors and actresses, with comments and anecdotes from over fifty top industry professionals. The book is divided into four sections, each dealing with a different aspect of auditioning: Getting Out of Your Own Way, Breaking Down the Scene, The Haber Phrase Technique, and Words From the Pros.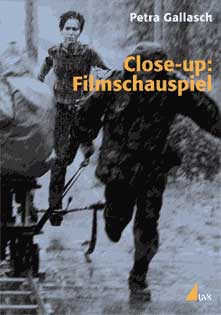 ISBN # 3-89669-398-0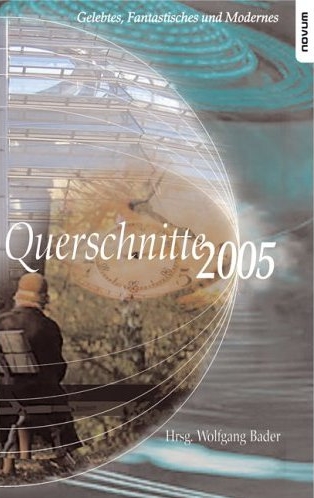 ISBN # 390069362 – 5